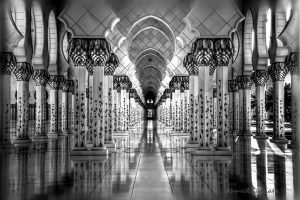 The beauty of photographing Architecture is that it provides a significant advantage over the other field of photography. The subject will remain at the same place for not only days but also for years and maybe decades. This means that there is always an excellent chance to improve your image if you couldn't get it right in the first place. This is a great help, especially if it is in your city, or it is easy to revisit.
This doesn't mean that it is a simple field of photography.
So before you go for the shooting day, you need to consider something in advance as many of photographers ask,
What are you going to look at?
Well, let's put the ideas together as below;
Wid angle look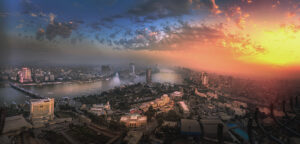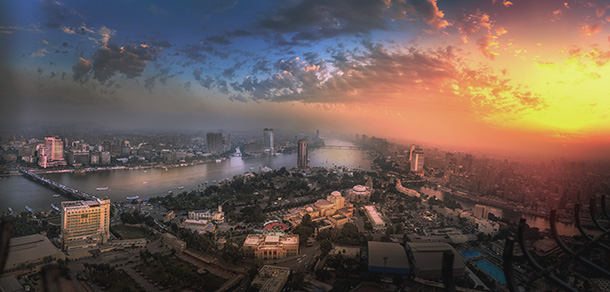 The above photo has been taken using a wide-angle lens that applied when you want to include more subjects in the scene. For example, famous landmarks surrounded by other buildings composed in a beautiful way considering lines, patterns shaps, and texture making it an exciting photo, that conveys to the viewer the sense of the city in this particular area. It is also essential to consider the shooting angle. I prefer it to be either from a very high angle or from a low angle. Avoid shooting from the eye-level angle as most of the people do.
Focus on the details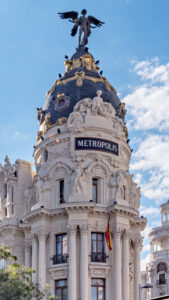 Have you ever been to a historical area with fantastic architecture and design, but because of the crowd and the tourists, you were not able to frame the entire building? In such a case, what I do not in order not to miss the opportunity is to go for the details. Yes, I search for the details in the building, but again, you should consider the different perspectives that should be a bit unique. That makes the difference.in this photo taken in Madrid, Spain.
Forms and Patterns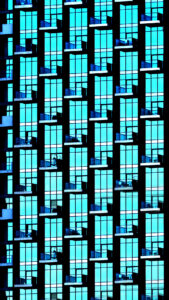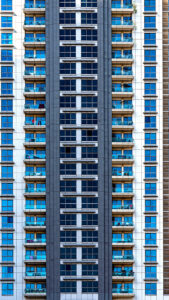 Modern architecture creates wealth opportunities. Usually, when we go shooting in the city, we look at the bigger picture, using the wide-angle lens, but most of these times, we miss the opportunities of seeing the beauty of details lie in the forms and patterns. I believe this needs you to be flexible in a way that makes you ready to switch from a comprehensive view to a narrow focus on a particular area where you may get a better frame. I have been shooting wide-angle in all my city shots until I realize that fact. Now I either go with two cameras or two lenses or take one lens for one objective at a time.
Abstract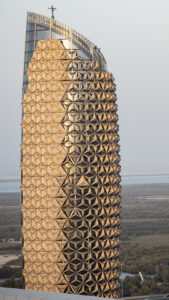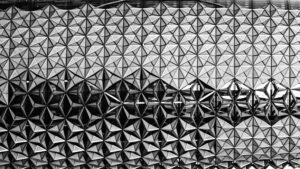 After you taught your eye to look narrow to see other than the large areas in the scene by searching for the forms, Now it is the time to look at something is not easy to recognize, something could be not the subject itself, or let's say part of the subject but can tell a great story, look at the shapes, the forms, the light, the shadow, etc.
Interiors, historical and modern.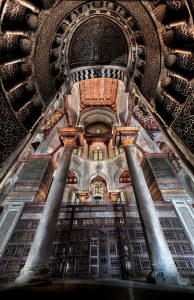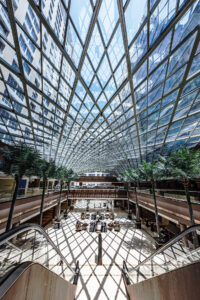 Historical buildings like worship such as Cathedrals or mosques are so rich with ornate. Look at the pillars, dome, and walls. With the modern interior, you want to look at lines, shapes, and colors.
Landmarks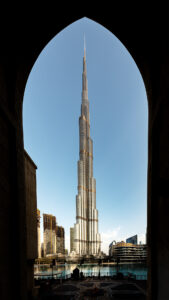 Photographing Landmarks is a quit challenge to the photographer, why? Since they are famous, everyone intends to photograph them, and you don't want to end up with a regular photo as tourists do. It is so important to explore the site from many different angles to come up with an unusual look. Try to turn around the landmark, try to go to the backside, try to see from the other side, not from the usual places. Like this beautiful frame contain Burj Khalifa, as you see.
Bridges
Bridges are everywhere; they are wealthy with stories and full of life, people who walk, run, dating, and sometimes fishing too. Bridges take several shapes and designs, whether old or new. But since we are talking about architecture, so this will be our concern. the below picture has been taken in the Dubai canal
Notice  how beautiful is  the curve in the below photo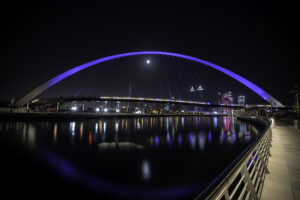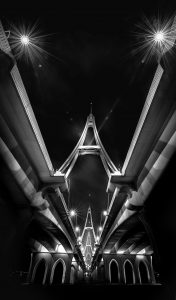 I took this photo under the bridge considering the symmetry in the design.
Skyline
Back to the vast scene. Below are two photos, one for Sharjah lake, United Arab Emirates, and one for Dubai at night shows the landmark from the Palm, which is a bit far to contain all of these iconic landmarks in one scene.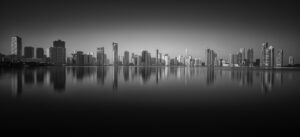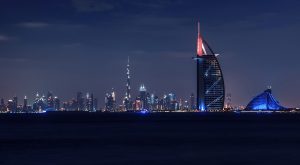 Cityscape and Urban landscape
Photographers who live in cities, especially when they have a unique type of building design, whether they are old engineered buildings or new with modern and high towers, fall in love with cityscape and Urban landscape. blow are two photos from Cairo and Dubai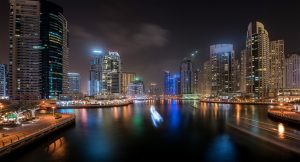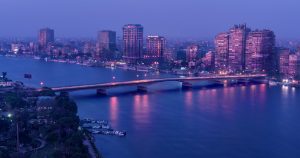 Skyscrapers.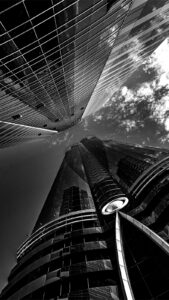 I'm a big fan of this line of architecture. Now, our eyes and mind learned to look at the details and neglect the subject also to look at the shaps, space, and forms. But what about looking UP. Most of the skyscrapers have different kinds of details at the top comparing to the ground, but this is not necessary. I can share with you what I feel when I look up watching two or more skyscrapers closed to each other. I think that I can hear a kind of conversation somehow going on between them up at the sky. You can keep them in color version, but I do like to convert it to black and white. Also, a long exposure will work very well with this kind of image as the stretched clouds will add a dramatic effect to the scene.
In post-processing and for amazing fine art pictures, you need an emphasis on the light and the shadow and consider the right and accepted direction.
Reflection
This is the fun part. Try to do something different. Look at the building differently. Again this comes to train your eyes looking at different things in the scene away from the traditional and normal point of view. Here is what I mean. Most of the modern buildings are covered by glass. So look at the reflection of the other buildings on this surface. You will find many exciting things, and many unexpected results will come out. Check this photo. See the reflection of Burj Khalifa on the building along with its surrounded buildings. I would say now you have something interesting mixed with mystery somehow.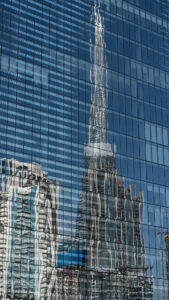 Architecture, especially when it is unique, is inspiring. That's why, if you can't create such beauty, I mean designing the building; at least we photograph them and share the vision with others.
I wish I give you a few ideas on what you can get out of your camera if you be a bit flexible in what you want to capture.